Be welcomed and practice yoga on your vacation.
Holidays with Yoga: A gift for you: For all of those yoga lovers, La Perezosa House of Rest is the ideal natural place to enjoy an inspiring yoga escape.
Every morning, we will enjoy practicing yoga together, offering a broad and deep consensus of distinct styles of Hatha Yoga which we like to call Yoga for Health, nestled within the framework of those fun and relaxing summer days.
Postures, respiration, relaxation, meditation, body consciousness, massages, visualisations, positive projections, emotional management and techniques and advice on how to live more fully.
It is a style of yoga that is easy to practice for all levels, even if you have no previous experience. We complement our classes with global health and wellbeing techniques, and polish them off full of light, friendship and unique encounters.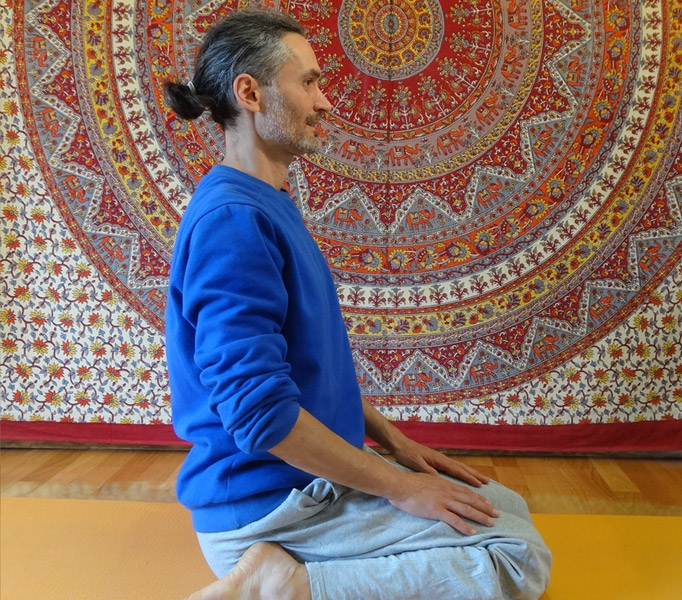 In addition, we propose some evening get togethers to practice meditation and guided relaxation, play bowls, tell tales of inspiration, amongst other experiences we can enjoy both inside the house and within the magical place found in our Yurt; fully equipped for maximum enjoyment whilst practicing yoga and throughout the holiday.
The Health Methods and Yoga for Health classes that we have created share the same inspiring vision; facilitating the process of self-healing, positive thinking and beauty attention. You will be able to enjoy these holidays with us; a unique yoga experience with the gift of finding yourself and being welcomed.
Thank you very much for wanting to relax and be welcomed. 
Throughout these years, many, many people have come to practice yoga with us; for the first time, or as someone who has had the joy of rediscovering it. It has been a pleasure to have shared this 15 year journey with them. With warm thanks to everyone. 
If you would like to try our alternative holidays with yoga, you are more than welcome to join us. 
And please click on 'The Lazy Corner' to enjoy our online courses.
For more information on booking your alternative holidays with us, please click on our 'Rates' and 'Offers' section.